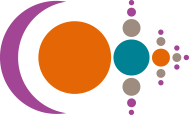 The exclusive and charming Boutique Hotel Villa dei Campi welcomes you.
In this place where time seems to have stopped and where nature offers landscapes of incomparable charm, the chaos and the frenzy of the daily routine become a vague memory; Hotel Villa dei Campi, a unique environment to rediscover peace and harmony.
Renovated to guarantee maximum comfort, Villa dei Campi revives the splendor of the past: the visible stone, the colors of the plaster inspired by natural tones, the valuable wood of the furnishings, the marble and the terracotta of the floors enhance the environment, making it unique.
The bucolic atmosphere recalls the panoramas of Tuscany, sensations of rare and precious charm: a magical place, the perfect expression of the synthesis between past and present, between tradition and innovation, where the typical beauty of the old farmhouse meets the luxury of modernity.